Features, School outline, and Educational policy of Japanese language course
Features of Japanese course
Highly achievement to higher education. We support students, who wish to enter public university or postgraduate course.
We have many teachers are well experienced and completed postgraduate course.
No additional cost required for taking English(TOEFL)・Math・Physics・Chemistry・Integrated subjects, which are essential subjects for entrance exam.
Guiding philosophy is unique.Advising student for a daily life is based on Buddhism philosophy. We educate student to be bilingual and bi-common
School outlines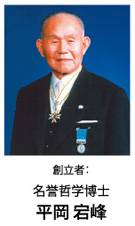 I-seifu is founded in 2001 is private technical shcool and also member of Seifu group,
which is well known for academic advancement school.
Our school is approved by Osaka prefecture and Association for the Promotion of Japanese Language Education.
Teachers and administration staffs join together to support our students based on educational policy of Japanese traditional religion.
Furthermore they are employed at local IT companies or Japanese companies in their home countries.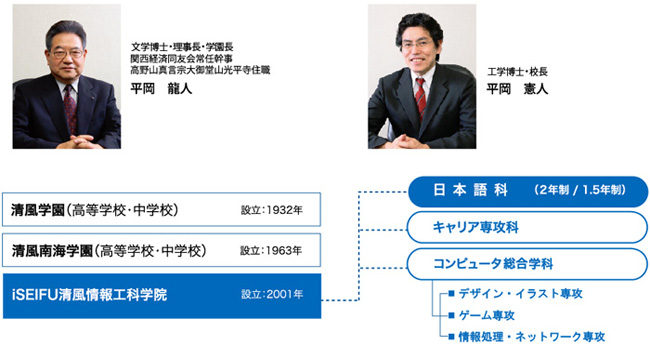 Educational policy and philosophies
Educational Policy
We educate students whom to be reliable, trustable, respectable. One of concrete measure is bilingual and bi-common sense. That means students should be valued own language and culture as well as we educate them "overseas basic ability", which learn to value Japanese mind. Such as making a friends, working in part time job, staying safe by themselves. These should be useful for overseas students who are living in Japan.

Educatinal Philosophy
Improve an achivement and share confidence and joy
Educate students whom to be reliable, trustable, respectable from society
Educate students who has virtue・health・fortune to change the society
Teachers and staffs achieve the mission through the education.